In addition to devoting his energy to his family and business, Frank McLawhorn also makes time to be involved within the Eastern NC community. He has been an active member of the Greenville-Pitt County Home Builders Association for 20 years, sat on the Board of Directors for the past 13 years, and he served as President in 2003.
Frank is currently holding the Region 2 Vice President chair for the NC Home Builders Association. In 2007, Frank was chosen by the Greenville Pitt County Home Builders Association to build the House of Miracles. Upon completion, Frank donated $180,000 to the Children's Miracle Network of Eastern North Carolina. The Greenville Pitt County HBA had previously chosen Frank to chair the Disaster Relief Project Home, built in 2000, to aid a family who had lost their home in Hurricane Floyd.
Frank is also active in the Pitt County high school carpentry contest held every year at Pitt Community College, as well as the construction programs at Pitt Community College and East Carolina University in Greenville, NC.
Along with his ongoing commitment to maintaining a strong professional presence in the Eastern North Carolina region, Frank makes it a priority to improve his knowledge of the latest industry trends and standards. Through continuing education programs, Frank ensures that he is always up-to-date with the most recent industry innovations so he and his team of professionals in Eastern NC can continue to improve their efficiency while still providing the quality custom home you deserve.
And no comprehensive custom home builder company is complete without effective communication and construction consultation, Frank provides consultation services. To request a consultation or to learn more about how the North Carolina custom builders at Frank McLawhorn Construction can make your dreams come true, contact us today!
Ready to build your future? Send us a message or give us a call today to start bringing shape to your vision.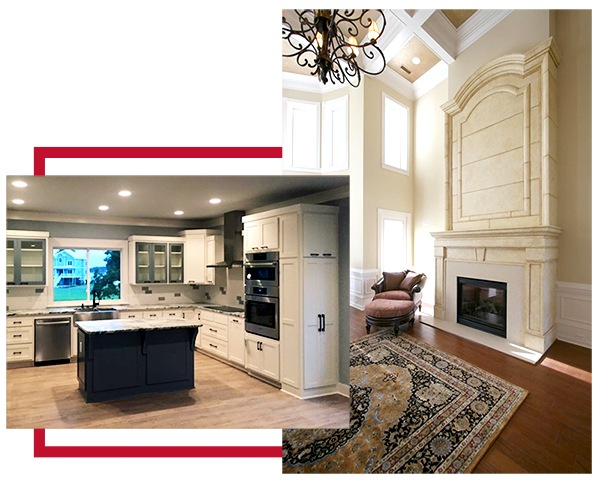 2019  

Certified Aging-in-Place Specialist

2010  

Certified Green Building Professional

2009  

North Carolina Builder Institute Certified Accredited Master Builder

2008  

North Carolina Builder Institute Certified Accredited Builder

2008  

Parade of Homes First Place Category 5 Spec 260,000-300,000

2007  

Chairman Children's Miracle Network Project Home

2007  

Parade of Homes Second Place Category 4 Spec 225,000-250,000

2006  

Parade of Homes Bronze winner Category 5 Custom 200,000-225,000

2005  

Parade of Homes Gold Winner Category 8 Spec 300,000-350,000

2003  

Parade of Homes Bronze winner Category 7 Custom 250,001-300,000
2003  

President Greenville Pitt County HBA

2002  

Parade of Homes Gold Winner Category 2 Spec 125,001 – 150,00

2002  

Greenville Pitt County HBA Builder Member of the Year

2001  

Chairman Greenville Pitt HBA High School Carpentry Competition

2001  

Parade of Homes Gold winner Category 7 Custom 250,001 – 300,000

2001  

Greenville Pitt HBA Certified Home Improvement Specialist

2000  

Greenville Pitt County HBA Builder of the Year

2000  

Chairman Greenville Pitt County Home Builders Disaster Relief Project Home

1995  

North Carolina Licensed General Contractor